Thematic map of the evolution of architecture
THE EGYPTIANS (3.500 BC)
A civilization is developing in Egypt that has existed for almost 3000 years. The most famous buildings of the Egyptians are temples.
Pyramides (2700 BC)
The architect Inmhoteph changes funerary architecture by inventing the stepped stone pyramid for Zoser 2,650 ВС.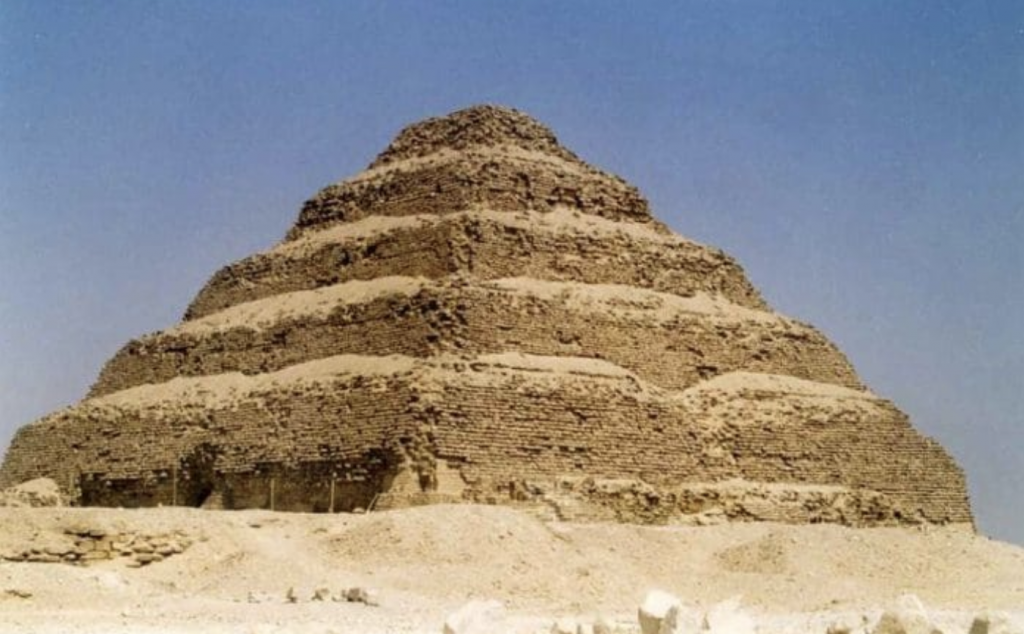 GREEKS (1.200 BC)
The Polis
It included the city and surrounding farms, encompassed the community, political, cultural, moral and economic life of the people.
The Temple
It was the most important building, dedicated to divinity.  It was plaсed on a base or stepped platform (stylobate).
Theaters and Stadiums
Theaters and stadiums were the largest open-air buildings.
ROMANS (1.100 BC)
Roman architecture is the architecture of the interior closed space, but also of the exterior space on a grandiose scale.
Civil Works
Specialists in the design of infrastructures such as sewage networks, aqueducts for water supply to cities, roads that reached all points of the empire, bridges, walls, commemorative buildings: the triumphal arches.
Public Buildings
Thermal baths, theaters, circus, basilica, amphitheaters…
Cities
Religious Buildings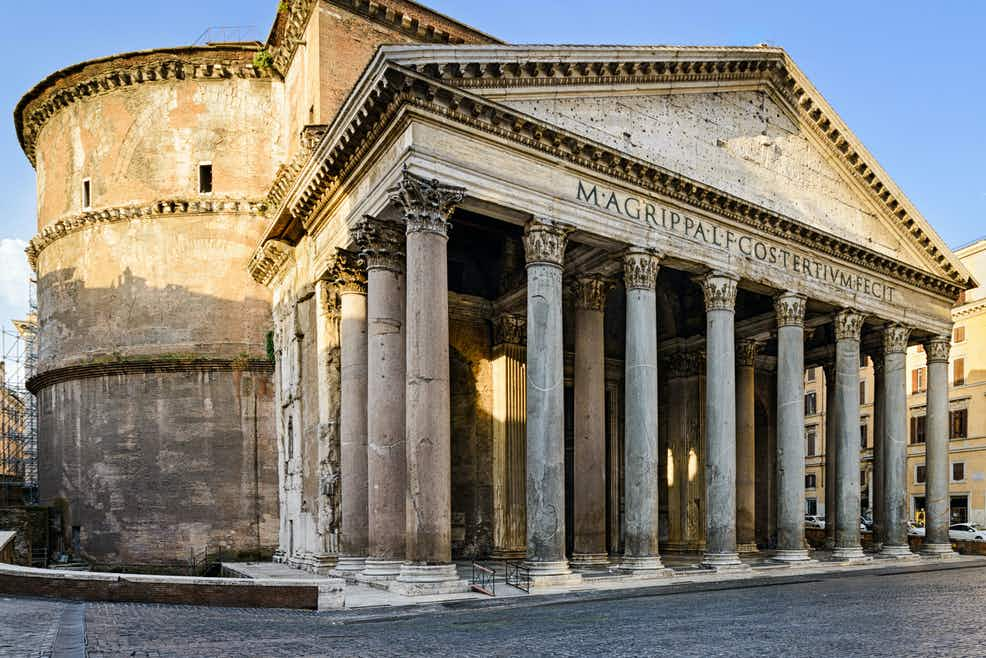 The Domus and The Insulae
BYZANTINE
PRE-ROMANESQUE
ISLAMIC
ROMANESQUE
GOTHIC
REINASANCE (1400-1600)
BAROQUE and ROCOCO
NEOCLASSIC
19TH CENTURY
20TH CENTURY